We look forward to welcoming you with spacious pitches !

Green meadows with spacious pitches, cosy catering area and comfortable sanitary facilities await your visit.
To the camping pleasure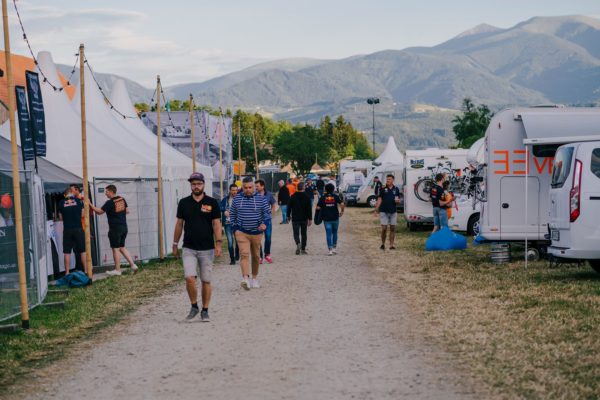 The exclusive camping world offers you even larger pitches and an unforgettable entertainment and party area.
To the camping experience
Secure your ticket to Formula 1 in Spielberg
The Red Bull Ring in Spielberg is one of the
superlative race tracks
. The best way to experience it is up close! Get your tickets from the motorsport expert to be there live at the race action. The
gpticketshop.com
ticket shop has an extensive selection of seats and standing room available for you. So you can enjoy seeing your favorite driver at close quarters, cheering him on and sharing the excitement with other motorsport fans.
Red Bull Ring – A Long Story, Briefly Told
The Red Bull Ring in Spielberg (AUT) is a motorsport race track. It was built in 1969 with a length of six kilometres and opened under the name 'Österreichring'. At that time, the Ring was best known for the 'GP Österreich in Zeltweg' and was one of the fastest race tracks in Formula 1. In August 1975, racing driver Mark Donohue had an accident at the Austrian GP. It is suspected that a defective tyre led to the accident, in which his car rolled over several times and finally smashed into an advertising board. Donohue fell into a coma and died a short time later. As a result, the track was defused in 1977 by installing a chicane. Nevertheless, there were several mass collisions, race cancellations and turbulent races, which ensured that no Formula 1 race took place for ten years from 1987 onwards.

In 1995, the reconstruction of the circuit began - it was adapted to current safety standards and shortened to 4.318 km. Between 1997 and 2003, seven Formula 1 races took place at the now renamed 'A1-Ring'. In 2003, Formula 1 said goodbye once again for financial reasons. Dietrich Mateschitz then acquired the Ring site, which marked the birth of today's Red Bull Ring - although it took years until Formula 1 started again in Spielberg in June 2014. A well-known attraction since then is the 14.6-metre-high bull made of steel and gold-plated horns that stands in the middle of the racing grounds.