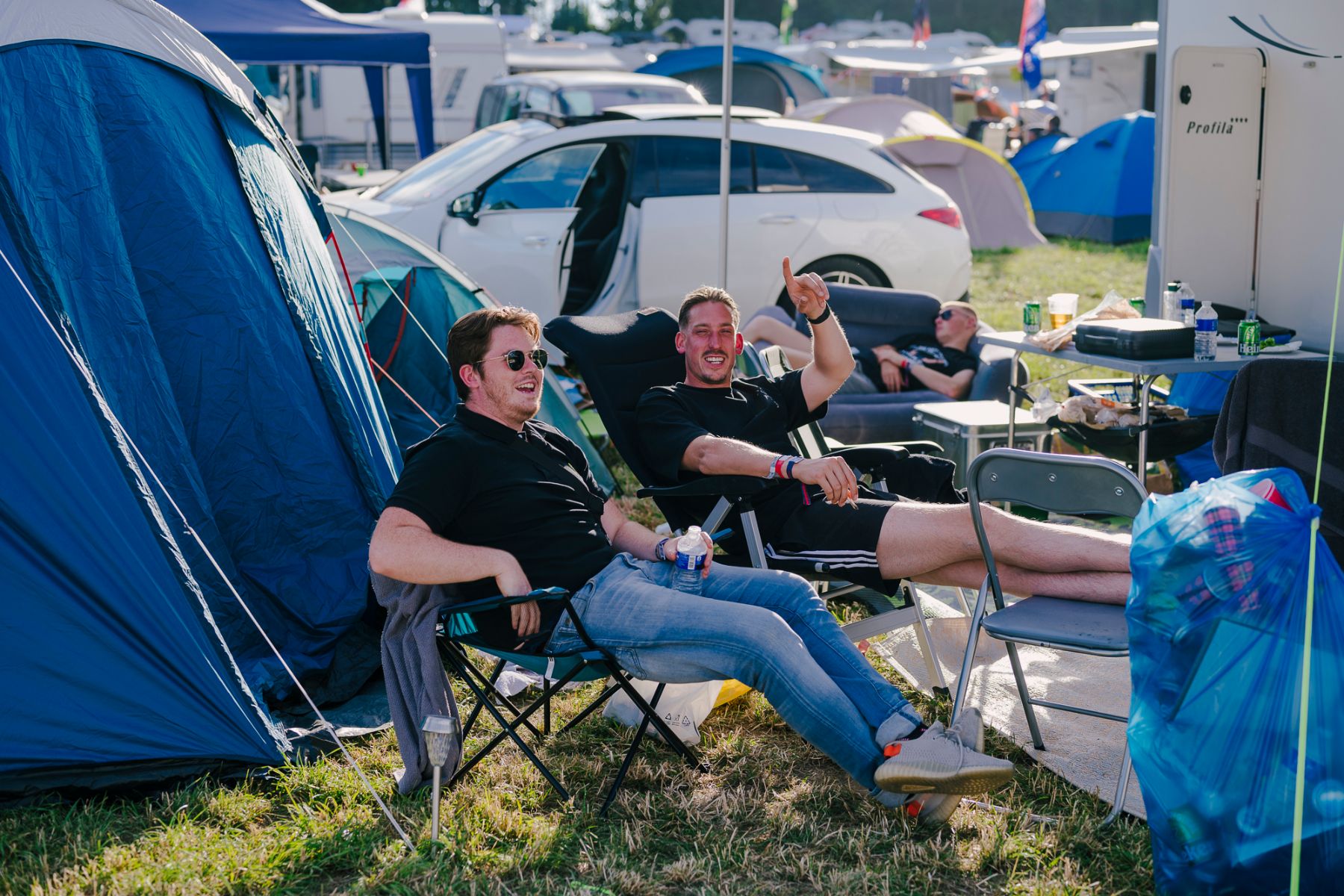 Additional area PINK Light
The additional area PINK Light is located right next to our check-in and a mountain stream. Only portable toilets are available here!
Please note that on this additional area, the following infrastructure is not provided. There are:
no shower facilities
no (fresh) water access
no power
no gastronomy
However, you can use our sanitary facilities free of charge and the gastronomy at Camping PINK am Birkmoarhof (in about 800 m walking distance).
Why Come to Us?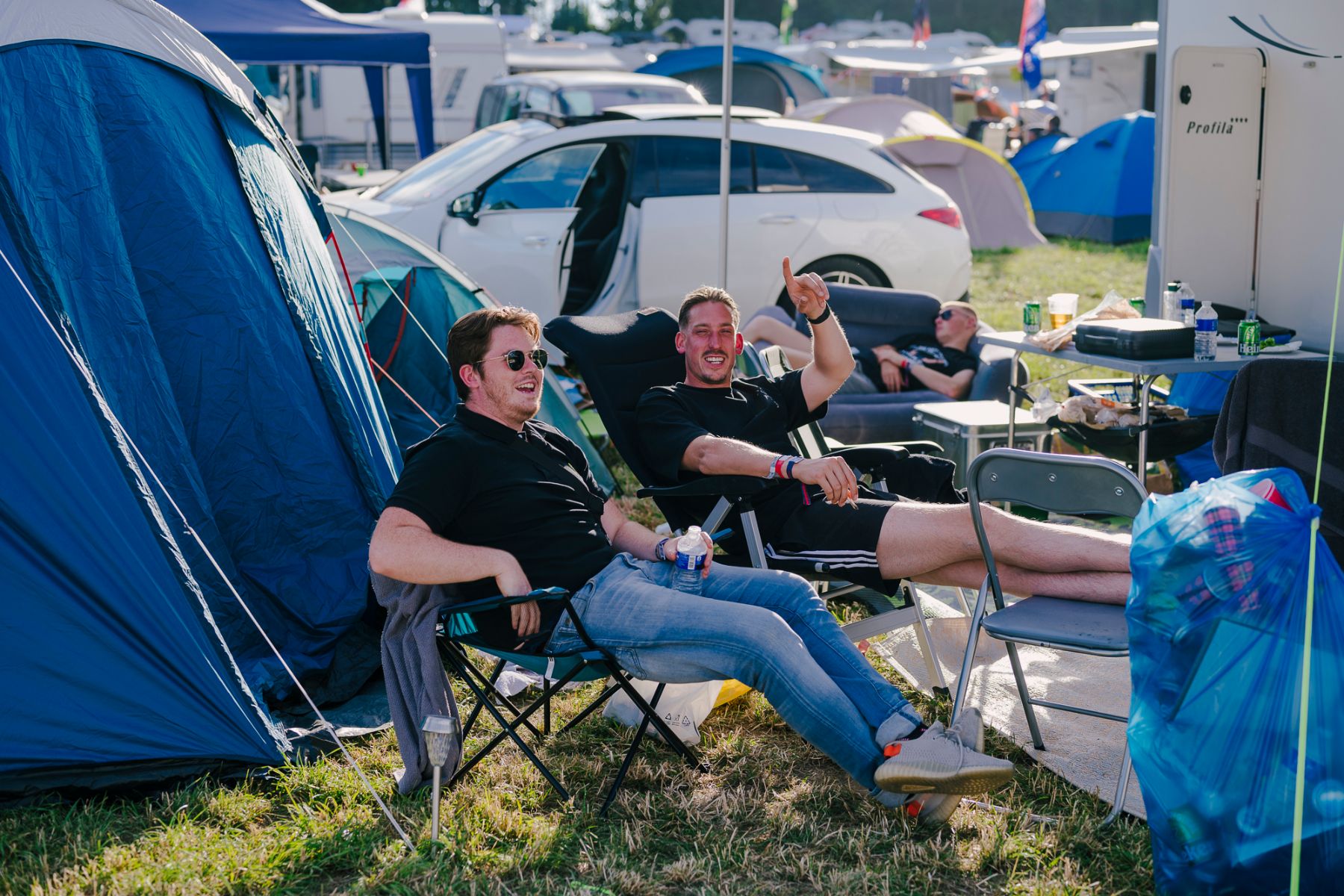 The additional area is located in close proximity to our check-in and is situated along a mountain stream. This means you are very close to the entrance 'Nord/Schönberg', as well as the main entrance 'Start-Ziel'. The walking distance from the area to the Red Bull Ring is only about 20-25 minutes.

You get a comfortable 30 m² of parking space to have enough room for your equipment. Do you need more space? Then book 'extra length' and get a pitch area of 50 m².
If you arrive by motorbike (single-track), a parking space of 20 m² is available.

Important note: No power supply is provided on this additional area!

Maintained mobile toilets
Please note that only portable toilets are available in the additional area. You can use the sanitary facilities, as well as washing up facilities for dishes free of charge in the camping area of Camping PINK am Birkmoarhof (about 800 m away), which is within walking distance.
Children do not pay a fee in the additional area until they reach the age of 14.
Secure your pitch on the additional area PINK Light
Take the opportunity to arrive early and relaxed on Wednesday. From experience, Thursday and Friday are the busiest arrival days! This can lead to (hours-long) traffic jams on the access roads and waiting times at check-in.

Have you already decided? Then secure your place right now!
Book now